Dyson is a huge brand in the world of home products, but recently I noticed more and more of my friends were buying their bladeless fans.
I wanted to know why people were shifting to this brand, which is best known for its other household products.
What is the fuss about? Are these fans up to scratch or should Dyson stick to the niche of vacuum cleaners? We explore more in this Dyson bladeless fan review.
Presenting the Company
James Dyson is a British engineer and he founded his company in 1991.
Since then the company has grown to a value of over $3 billion, but this has mainly been down to the incredible sales of vacuum cleaners. Their bagless designs and Dual Cyclone technology revolutionized the world of vacuums.
They weren't done there, though. Eventually, the Dyson company moved into manufacturing other products such as hairdryers and their innovative bladeless fans. As people have become more understanding of the benefits of bladeless, there have been more and more companies trying to compete with Dyson on this.
The first bladeless fan in the range was manufactured in 2009. Now, it is pretty clear that they are trying to monopolize a lot of different areas and they have launched fan heaters and humidifiers since then!
In their history of over 25 years, the company hasn't been bought out by an investment fund or holding company and they remain independent. They have also not purchased other home brands and continue to operate as a standalone.
The Dyson brand has a real reputation for innovation as well as being eco-friendly and exceptionally efficient.
It may not be the top priority people should have when they are choosing their fan, but there is nothing wrong with wanting the items in your home to look classy. We decorate our homes to make sure they look good, after all! The Dyson bladeless fans may look a little futuristic, but are sleek and classy and can fit in with almost any home decor.
Image credit: dyson.com.au
Presenting Dyson Bladeless Fans
The bladeless fans within the Dyson range are…well, bladeless! This is the key selling point as well as the name!
The technology creates an airflow by drawing air in and then pushing it out in another part of the fan, so it is totally different from a fan with blades, but does the same job.
Toshiba was the first company to actually prototype a fan design without blades back in the 1980s.
However, it wasn't something they pursued, and the real breakthroughs in this area were made by Dyson. Like they revolutionized vacuum cleaners, Dyson revolutionized fans when they made the first ever bladeless fans available to the consumer in 2009.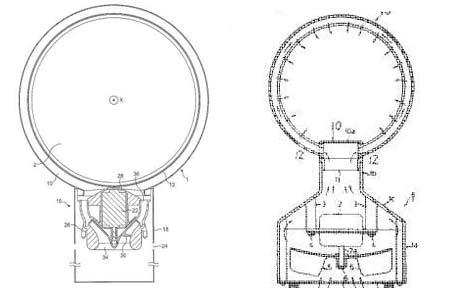 Image credit: telegraph.co.uk
The brand comes with a promise of being a lot safer, more efficient and quieter than traditional fans which have blades, as well as having loads of other great features.
They're aimed at people who are willing to spend a little more. Bladeless fans are more expensive than other types anyway, and these products are not the cheapest bladeless fans.
Since the bladeless fans were introduced, a lot of different copycat products have been created and there are some budget versions which use similar technology.
The ideal Dyson customer is someone who wants the very best and probably someone who likes their products with a bit of style, too. The bladeless fans are reliable, but the price tag they come with probably means that you should buy them if your fan gets a lot of use within your home.
Features and Benefits
Naturally, there are no visible or exposed blades on the bladeless fan, this is the whole point. The technology basically works by drawing huge amounts of air through an inlet in its body and then forcing these through an outlet.
The fact that the fans are ring-shaped creates a low pressure as it slows down using inducement. This results in cooler, fresher air by creating an airflow without the 'chopping' of a standard blade.
Sounds confusing? Who better to explain the way the fan works than inventor Sir James Dyson himself:
​The video above is from the launch around a decade ago. Since then, the brand has introduced newer models and honed their technology to be even more effective.
The benefits of Dyson bladeless fans include:
They're much safer around pets and children. You don't have to risk your kid getting curious if you leave the room for a few minutes and getting injured on the blades. The same applies to pets who might think that the fan is some sort of plaything.
Bladeless fans can be much quieter. As they don't have the constant 'chopping' of the air to create an airflow, bladeless fans can be very good for rooms where you need to be quiet such as in an office or bedroom if you struggle to sleep at night with the noise of a bladed fan. This article on the fans, published by Wired magazine, explains that the bladeless models are 75% quieter!
Dyson bladeless technology is excellent for energy use and efficiency.This can save money in the long run and helps you to offset the cost of the bladeless fan. The "Hot and Cool" model, which can both heat and cool your home, is around 30% cheaper than traditional methods of heating and cooling.
Dyson Air Multiplier AM07 Tower Fan

The AM07 is Dyson's new version of its best-selling AM02.
The new version still comes with the classic Air Multiplier technology permitting bladeless fan function, but it also combines those with redesigned and streamlined air channels.  This results in the AM07 being 60% quieter than the AM02, and in also being more energy-efficient.  It comes with a sleep timer and a magnetized remote control.
Features
Air Multiplier bladeless fan technology
6-inch height
Improved channel design has led to 60% reduction in noise (compared to AM02)
Magnetic remote control that can be stored on the unit
10 airflow settings
Sleep timer goes from 15 minutes to 9 hours
Grille-less and bladeless construction for safety and easy maintenance
Stable due to base-mounted motor
Whole room cooling
Pros
Very quiet, especially on the lower speed settings
Stays true to the Dyson modern and minimalist design
Good airflow for a bladeless fan
Good oscillation range
Convenient and attractive remote control design
Consistent and natural-feeling airflow
Very easy to assemble
Cons
Costly
Still not as powerful as a bladed fan
Conclusion
Dyson's fans were the first to come out with bladeless technology, so it is perhaps little surprise that they are also among the most expensive.  The AM07 may seem pricy at first, but a close review of it does make clear that the money is warranted, especially when it comes to smoothness and silence of operation.  The AM07 is among the most powerful bladeless fans on the market right now. That alone gives it great value.
CLICK HERE TO CHECK IT OUT AT amazon
Comparison
There are nevertheless competitors to consider, to be sure.  The AM07's price will lead many to hesitate, so the often-cheaper alternatives like Lasko's AC600 definitely have a niche in the market.  Among these alternatives, interestingly enough, is the AM07's precursor, the AM02, which has had a reduction in price due to the AM07's release.
Lasko AC600 Air Logic Bladeless Tower Fan
Lasko's AC600 is a bladeless tower fan with a height of 36 inches.  It requires no assembly and can be remote-controlled.  It also has oscillation, a programmable timer, and an ionizer that helps keep the air it circulates fresh.
Features
36-inch tower fan
Ionizer technology
Easy-to-remove and washable filter
Oscillates
Programmable timer
Remote-controlled
Multiple speed settings programmed into the product out of the box
Pros
Ionizer helps keep air clean and fresh
Airflow is not bad
Interesting and modern design
Affordable
Cons
Loud at the higher settings
Shabby range on the remote control
Conclusion
This Lasko model is one of the better bladeless tower fans when it comes to circulation (although this still does not mean you can expect the same circulation as a bladed fan, naturally).  It also comes with all the bells and whistles one would expect of the better tower fans: a timer, an oscillation feature, and a remote control (albeit a slightly poor one).  Its good looks do not hurt it either.  It may not be the quietest bladeless fan, especially at the higher speeds, but it fares decently compared to most of its competitors.
CLICK HERE TO CHECK IT OUT ON amazon
Dyson AM02 Tower Fan
This is the precursor to the AM07—a 39.7-inch tower fan for whole room cooling.  It oscillates, is remote-controlled, and uses Air Multiplier technology. It also has a dimmer switch to make airflow adjustment easier.
Features
Air Multiplier technology
Modern, streamlined design
Dimmer switch
Remote control designed to magnetically attach to tower unit when not in use
Energy-efficient DC motor
Pros
Relatively quiet
Slim profile makes it easy to fit into tighter spaces
Magnetic remote control unit
Consistent airflow
Stable and sturdy
Oscillation has good range and is very smooth
Cons
Pricy even though it is an older model
Can be noisy when put on the highest setting
Conclusion
The ancestor of the AM07 is obviously going to be slightly less than it in many ways—slightly less powerful, and definitely less quiet, for instance.  However, it is still no slouch.  Dyson pioneered the bladeless fan movement and the AM07 has long been one of its most popular products.  Even when compared to some of today's (other-brand) bladeless fans, it still performs more solidly, giving it real value to justify its high cost.  It also has the traditional Dyson construction, which is reassuringly solid and stable.  All in all, this old model can still offer some people a great experience in bladeless fanning.
Verdict
All three of these tower fans have good air output and are reasonably quiet, especially when compared to other bladeless fans.  By far the one with the best performance in both these markers of excellence is the Dyson AM07, which is to be expected.  This is the latest model of all three, not to mention one coming from the pioneers of bladeless fan technology.  Besides, the other two models also tend to produce a significant amount of noise when put on the highest speed: the AM07, by contrast, still stays relatively tolerable when "turned up" all the way.
Utility-wise, all three are much the same.  The Dyson models do have a slight advantage in remote control range, though, as the Lasko has such a weak remote control.  The Dyson remote controls also have the special feature of being magnetically attachable to the tower fan units, which is something the Lasko remote control does not.  But actual operation is about equal for all of them.  The same goes for looks, with the two Dysons being near-indistinguishable and the Lasko having a more angular but still attractive design.  It may be in terms of price that most people would really see the differences between them, though, especially with two of them being closely priced (the AM07 and the AM02) and the last one (the Lasko) being much lower in price.
However, if price is not to be the primary determiner of the best unit, the AM07 would win hands-down.
It is stronger and far, far quieter than the other two, meaning it will not only give you better air circulation but also with far less acoustic irritation—and that can make all the difference when you have to live with a fan for the better part of the day or the night.
It also happens to be more energy-efficient than the other two as a result of its updated design.  That means lower power consumption and a smaller power bill.
Finally, it boasts the sturdiness of a classic Dyson construction, which is another thing to consider if you do not fancy getting a fan that will break down at the smallest bump. In short, it is the best product for the money among all three, even if it does demand the most money.