Dyson manufacturers have built a solid standing in the technical market due to their high-performance innovations. The Dyson Cool AM07 Air Multiplier Tower Fan is credited with many qualities. For instance, this Bladeless tower fan is elegant, powerful, calm and more efficient than other conventional fans. Dyson air multiplier has bladeless technology, so no rotor blades and works effectively without a heavy motor.
​
Main Features of The Dyson Tower Fan
Dyson Cool AM07 has modern cooling technology that is adjustable individually and is equipped with high quality step-less regulators. Here are its main features:
56 watts of power

Dimensions – 4.4 x 7.5 x 39.6 Inches

Its maximum sound level is 64 decibels (very quiet fan)

10 speed settings

Oscillation function

Room coverage – Medium to Large rooms

Weight is 2.9 kg

Cable length is 2.10 m

Dimmable led display

Offer the remote control facility

Two years' warranty

10% less energy consumed than AM02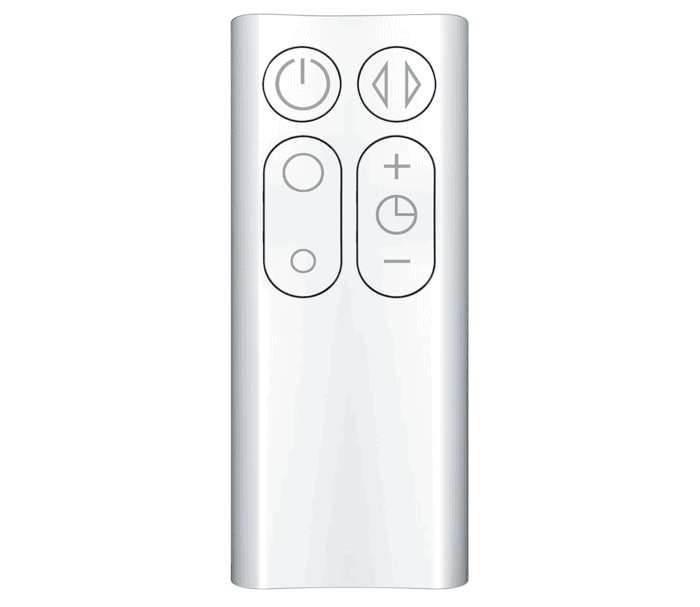 The Dyson AM07 Air Multiplier Uses 10% less energy!
Don't worry about the energy consumed because the Dyson air multiplier uses 10% less energy than its predecessor! Follow this link if you want to calculate the usage. 
Pros:
Quite easy to clean 

No fast-spinning fan blades 

Adjust airflow through remote control 

Time adjustment 

Efficient to use

Innovative 

Attractive design that catches the user's attention

Ability to use timer ranging from 15mins to 9 hours
Cons:
May need the help of professional guidelines, if you're a new user 

Only controlled via remote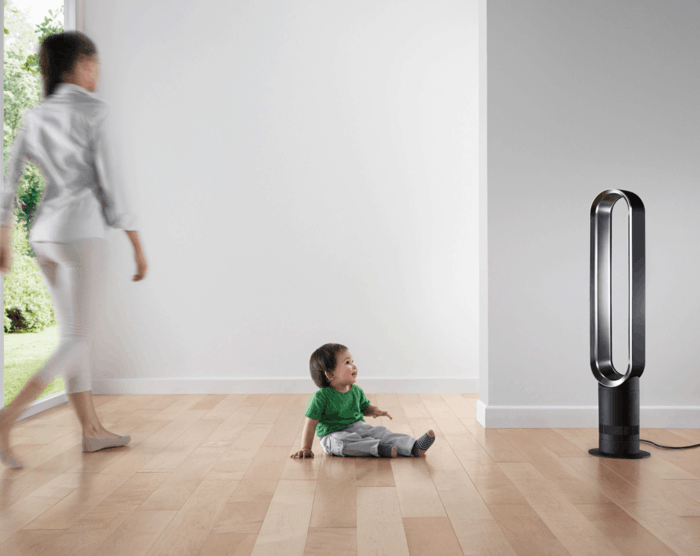 Overall Rating of The 

Dyson Cool AM07 Air
Multiplier Tower Fan
​
Space Saving Fan: The 4.4 x 7.5 x 39.6 Inch Dyson AM07 has a 2.9 kg fan stand that consumes little space at home. Its blade-less design makes it easily transportable and there is no grill. You can also clean it easily without any hassle. 
​
Magnetized Remote Control and Programmer: The Dyson air multiplier comes with a magnetized curved remote control, and the user chooses the airflow from the ten possible options. The fan air circulates throughout the room because of the oscillation function. ​
Control Noise Level: Generally, many people recommend to choose bladeless fans because of the low noise system. The best part is that the Dyson Cool AM07 cannot produce high noise due to the high-quality motors. If you need a bit humming noise as a form of therapy, choose other Dyson models rather than AM07.
Energy Efficiency: The Dyson air multiplier saves energy and makes a perfect model as it is a more economical choice in the long run. Potential buyers should read the manufacturer's specifications – They will quickly be impressed by the Dyson Cool AM07 fan power consumption, then compare it to other brands.
The Overall Rating is 4.6 Stars.
We hope you have enjoyed our Dyson Cool Tower AM07 Review. At Whatfans.com, we believe in providing honest reviews, so let us know in the comments if you enjoyed it and share your valuable feedback with us.
Check Out WhatFans Other Articles & Reviews below –
Last update on 2023-01-24 at 22:45 / Affiliate links / Images from Amazon Product Advertising API