Are you looking for a top end fan from the Dyson brand? The company has a reputation for innovative vacuum cleaners and fans and many of my friends are using these products in their homes.
I've put together this guide to help you on your quest – whether you're looking for a Dyson Box fan or a Dyson bladeless fan – so you can see which model is suitable for your own home.
Comparison Table
Dyson AM02 tower fan, Silver
GreenTech Environmental pureFlow QT7 Bladeless Fan - Desk Fan for Bedroom, Home Office - Unique 90...
Lasko AC600 Air Logic Bladeless Tower Fan - Provides Quiet Circulation for the Home or Home Office
I've also looked at some of the competing options from other brands, to give you some reference based on what else is on the market.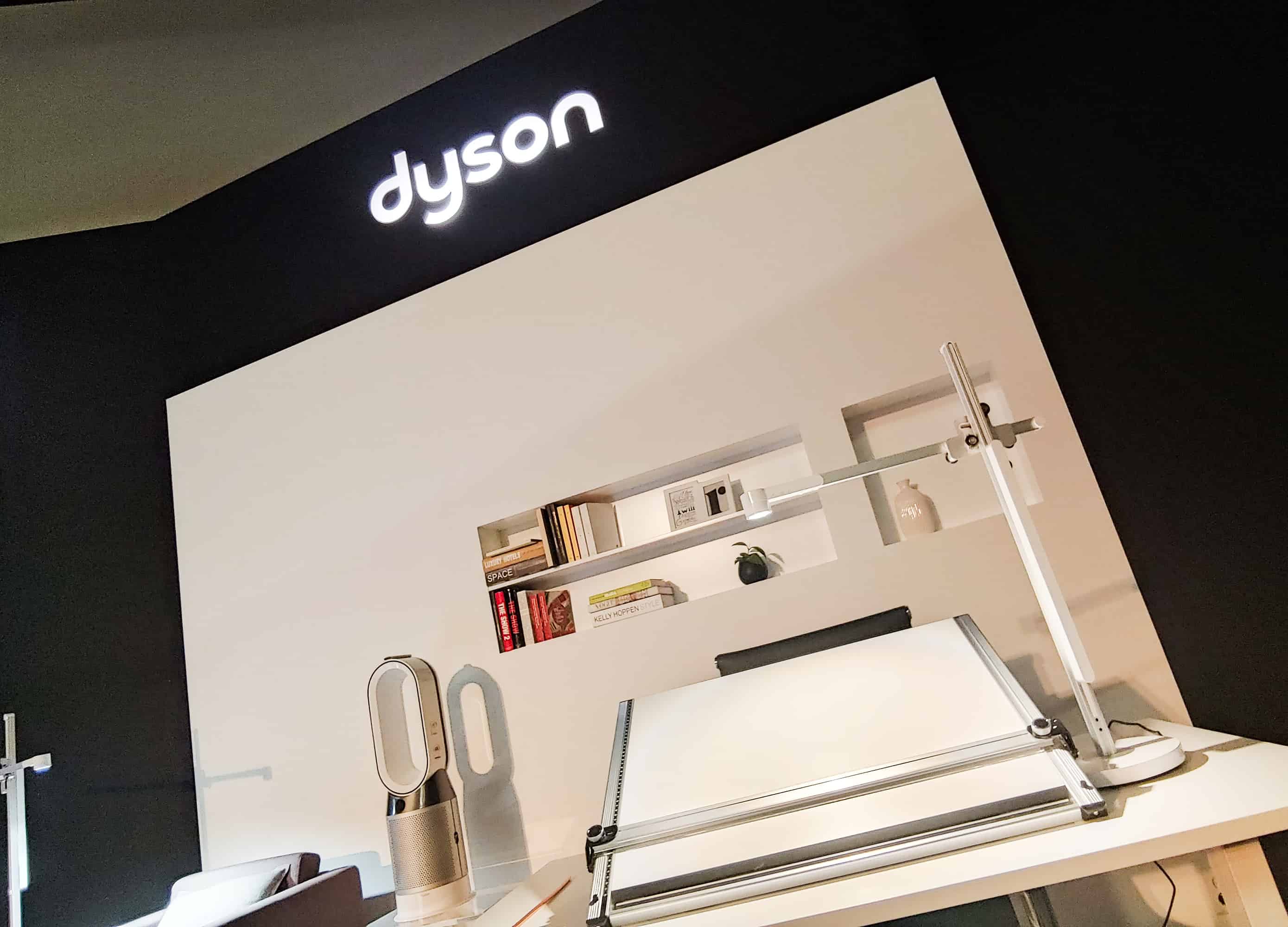 Image credit: flickr.com
More About The Innovative Dyson Brand
This isn't the first time I've featured Dyson here on the site. Their range is growing all the time and, in one of my previous review posts, I discussed the history of this innovative British brand. You can check it out here.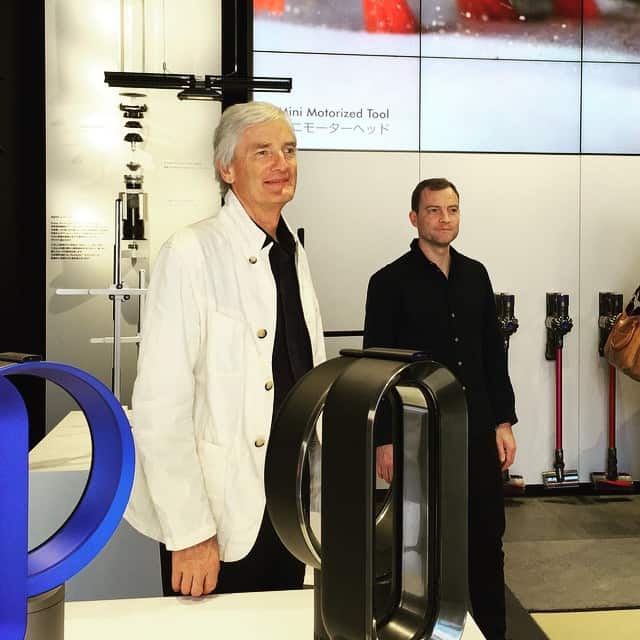 Image credit: flickr.com
Are Dyson Fans for You?
The debate between Dyson fans vs other brands and which is better reminds me of the debate between Apple computers and a more budget brand. There are plenty of people satisfied with cheaper models that can do the job, but for elite features, a sleek look, and brilliant customer care, Apple is very appealing.
Dyson is the same and, although you may pay a little extra, if you can afford a Dyson fan, you will probably find it reliable and long-lasting.
The brand also promises those little added extras that make the difference. They offer two-day delivery anywhere in the USA, a 30-day money back guarantee if you aren't satisfied, and a two-year warranty.
The ideal Dyson fan customer is someone who doesn't mind spending a little more to get deluxe features and a high level of reliability. Also, if you appreciate high-end design and a classy, high-tech look, this brand is almost guaranteed to satisfy. As well as being effective, Dyson fans simply look good in modern homes.
Before you make any purchase, you should think about what you need from your Dyson fan and the most suitable fan type for you. The brand offers a wide variety of fans, some of which I've already covered here on the site.
Check out my Dyson bladeless fan review and my Dyson pedestal f​​an review, so you can evaluate the differences and see which type is best for you. Dyson desk fans and personal fans are available, too.
Think about the space you plan to put the fan in, how much power you need, whether it needs to be small and compact, or if you have the space for a larger model.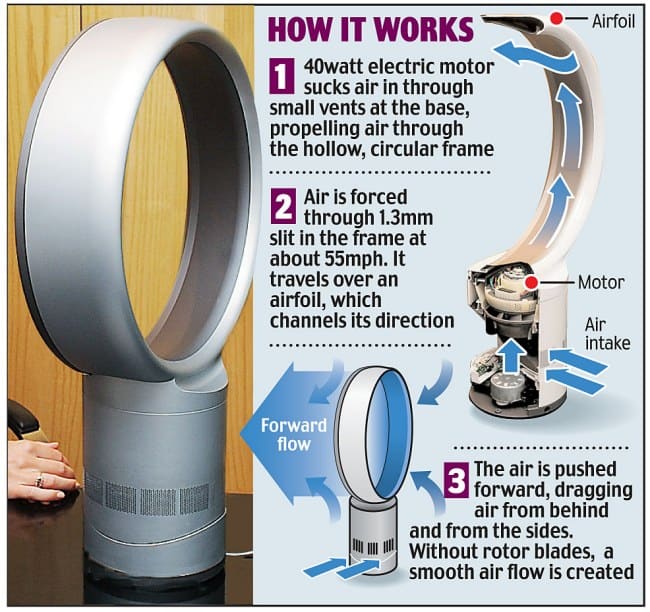 Image credit: flickr.com
What Makes the Dyson Fan Range Special?
The Dyson range has some top features that carry through all of their products. The included technology is part of why these fans cost a little more, but it's also what makes Dyson a top-of-the-line brand.
Dyson is one of the most innovative home brands on the market, today. They began with vacuum cleaners but have now expanded their product line to heating and cooling products. Let's look at some of Dyson's ingenious integrated technology.
Air Multiplying Technology
Air multiplying technology uses the Bernoulli principle to lower the air pressure behind the fan and draw the air through the center. This creates much more airflow than a regular fan (up to 15 times more) and, therefore, makes the surrounding temperature feel cooler.
The video below shows a visual demonstration of how air multiplying technology works.
Quiet Operation
Not only is the motor quiet, operating within the base of the fan, but Dyson fans also feature special technology that sends the sound created by the fan through a chamber. This keeps the noise at around 1000 Hz, which is a sound resembling a low hum.
This special chamber is called a Helmholtz cavity and this article explains how it gives the brand more control over fan noise.
Brushless and Aerodynamic Motors
The motors inside Dyson fans are cleverly designed to keep energy use at a minimum, making them more efficient than other brands. Brushless motors are generally far more efficient than other types of fan motors and offer variable levels of power and multiple settings. This means that Dyson fans create a lot of airflow without using a lot of energy, thus saving you money.
Easy to Clean
Not many fans are as easy to clean as the Dyson range. Because there are no blades, there is no awkward grille to get behind. Instead, you can simply wipe away any dust on the surface of the fan, in a matter of seconds.
Product Review
In this article, we will do a Dyson fan review and compare it with other bladeless fans made by different brands. You will learn why Dyson fans are so good and whether they are worth paying for them their price.
Dyson AM02 Tower Fan
The Dyson AM02 is the "older" 39.7-inch tower fan using Dyson's Air Multiplier technology for bladeless breeze creation.  It is one of the brand's bigger bladeless fans, making it suitable for whole room cooling.  It also comes with an oscillation feature as well as a remote control. Like all of the other Dyson fans, it offers stability via a base-mounted motor, precision through a dimmer switch, and ease of maintenance via the lack of blades and grilles.
Features
Air Multiplier bladeless fan technology draws air from behind the base and draws in more air through the loop via entertainment, resulting in a 14x force multiplication of the original air drawn in to start the process
Grille-less and blade-less for easy cleaning
Dimmer switch
Remote control
Energy-efficient DC motor
Pros
Much quieter than bladed fans
Has a small footprint due to a slim profile
Magnetized remote control makes it easy to keep it with the fan whenever not in use
Good-looking, modern minimalist design
Soft, natural-feeling breeze settings
Produces consistent air flow
Very stable base
Excellent oscillation movement
Cons
Pricy even though it is now an older model
Can be noisy at the highest settings
Doesn't produce as much wind/airflow as a regular (bladed) fan
Airflow weakens noticeably when the user's distance passes 10 feet from the fan
Conclusion
The AM02 is actually Dyson's older model for its bladeless tower fans, but a lot of people may be looking to acquire it now that the newer version (the AM07) has driven the AM02's price down.  The price reduction is not much so that may make some think twice about it even now.  However, it does have a lot of good points in its favor.  Dyson engineered the first bladeless fans and it shows in the AM02's performance, which is still better than a lot of bladeless fans on the market today.
Comparison
Nevertheless, there are quite a number of competitors to Dyson's products now.  Two worth mentioning in comparison to the AM02 is the Bionaire BDF2011A-BM and Lasko AC600.  The Lasko is nearer the AM02 in size, while the Bionaire is shorter than both at 20 inches.
PureFlow QT7
The pureFlow QT7 bladeless fan is an alternative to the Dyson bladeless fan range and is more affordable. It uses airflow technology similar to that seen in Dyson fans, to provide powerful cooling with no exposed blades. It also has a modern look and it is quite an elegantly designed product.
Pros
Has a clever 90-degree tilt, as well as horizontal oscillation – to create high airflow in all directions, while being compact.
Energy efficient – has twice the coverage of a 'standard' fan with just two watts of electricity. Affordable to run, even for long periods of time.
12 different fan speeds with a huge level of difference between them – from a cool breeze to a powerful gust. Easy to control and speeds can be altered either on the fan or by remote control.
No exposed blades. You don't have to worry about your kids or pets getting hurt, as the blades are hidden.
Cons
Doesn't have the same airflow power as the Dyson brand, even on the highest setting.
Annoying beep sound when changing settings.
Lasko AC600 Air Logic Bladeless Tower Fan
The Lasko AC600 is a 36-inch bladeless fan equipped with the brand's ion technology to promote freshness.  It comes fully assembled and with a remote control unit in addition to the EZtouch controls onboard the fan itself.  It oscillates and comes with a timer for auto-power-off.
Features
36-inch height
Washable and replaceable filter + ionizer
One-touch control for removing the filter for easy maintenance
Oscillation feature
Programmable timer can be set for up to 8 hours
Fully assembled
Remote control
4-speed settings available
Pros
Ionizer + filter technology
Rather good-looking, unique design
Cons
Can get loud
Poor remote control range
Conclusion
This is a fine example of the more affordable bladeless tower fans, and it does work sufficiently well to merit its price.  It has acceptable airflow, oscillation, and programmable shut-off.  These are all things that one tends to expect from bladeless fans given that they are supposedly the latest in fan technology.  It also has sufficiently striking looks to make it a conversation piece.  It does not have the best remote control, though, and gets progressively noisier as you turn it up.  That said, it is still a good fan for the money and no embarrassment to Lasko.
First Choice
The Dyson AM02 tower fan is a solid option and truly built to last. And, although there are competing products out there, it is still the fan I recommend if you are happy to spend the money.
It is very sturdy, easy to clean, and fits the bill if you are looking for a top-of-the-line bladeless fan that creates a lot of airflow.
If I was asked to choose a winner out of the fans mentioned in this post, the Dyson AM02 tower fan would definitely be my top choice. It is sturdier than the Bionaire bladeless fan I used to have and likely to last longer, despite the fact that it is more expensive. BTW, the Bionaire fan is no longer manufactured.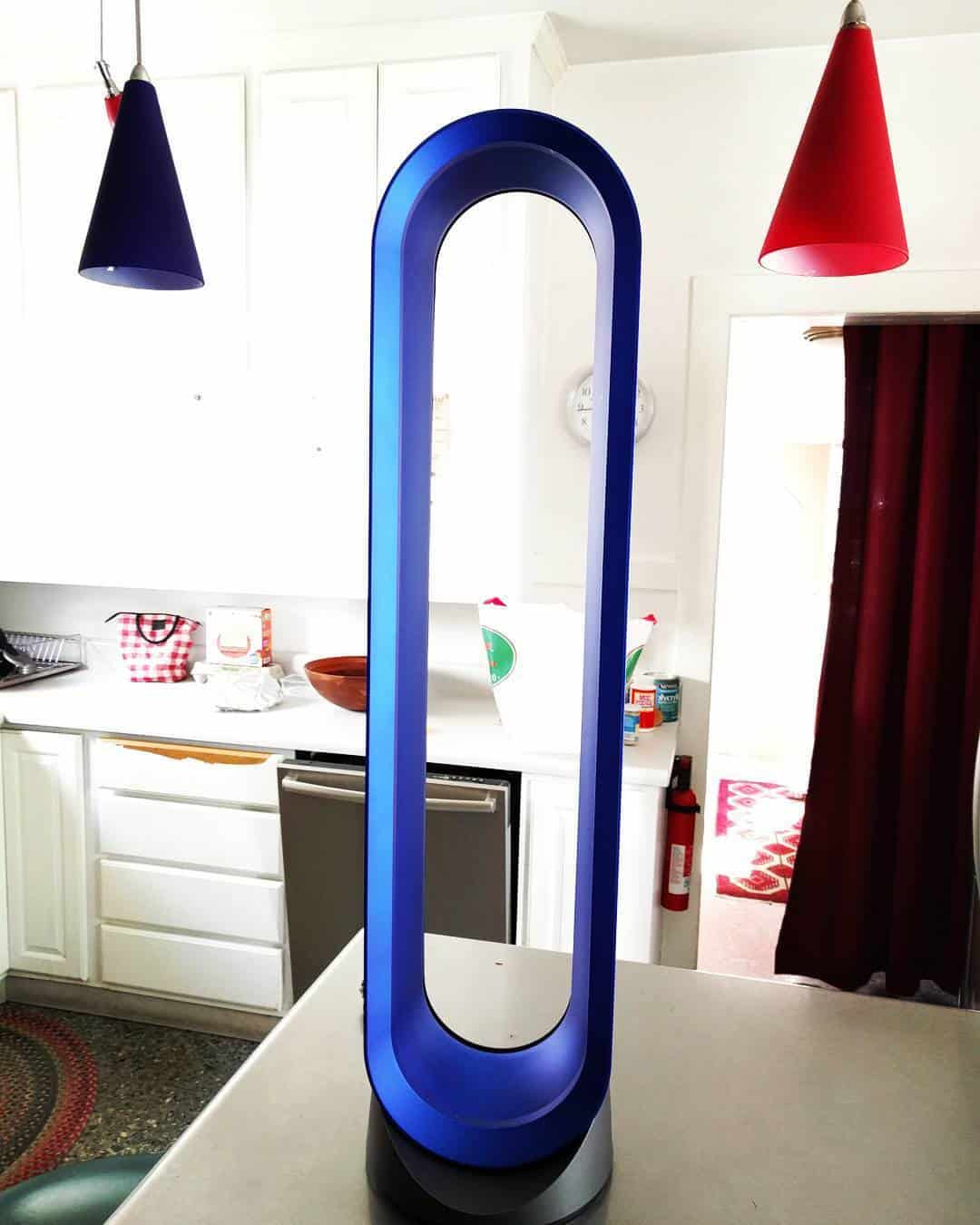 Image credit: flickr.com
Second Choice
But, while the Dyson AM02 is my top pick, there are other good options out there which shouldn't be ignored, especially if you are on a budget or you just don't want to invest as much money as a Dyson fan requires.
Other brands feature air multiplication technology, rather than traditional blades, to create efficient, high-quality fans for a much lower price. While the Lasko AC600 Air Logic bladeless tower fanis a quiet, well-made option, the clever oscillation, energy-efficiency, and 12 different levels of power make the above mentioned PureFlow QT7 my second most recommended product.
The PureFlow fan ​is extremely energy-efficient, just like a Dyson fan, meaning you won't spend more than you need to in order to cool your home. These features make it a good alternative to the Dyson AM02, especially if you don't need a huge amount of power, as the QT7's highest setting doesn't quite have the same cooling ability as the Dyson.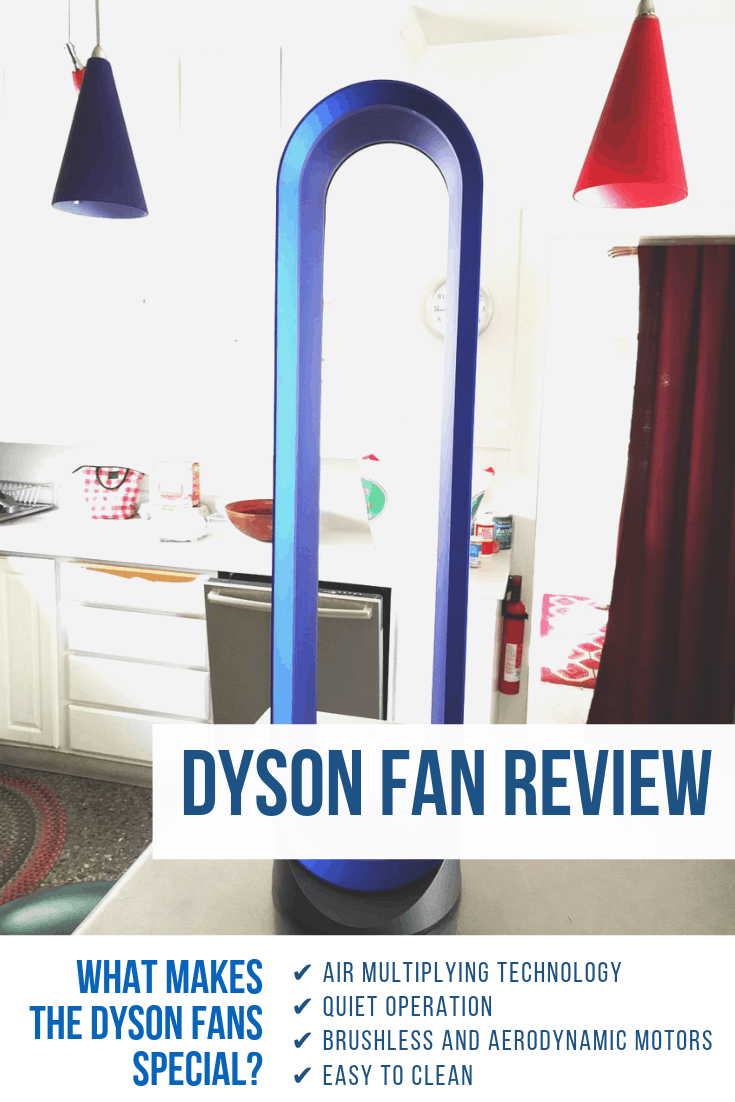 Image credit: flickr.com/karlhorton/
Last update on 2023-02-02 at 17:40 / Affiliate links / Images from Amazon Product Advertising API