Looking For A Honeywell Tower Fan?
Are you looking for more information about Honeywell tower fans? Wondering which Honeywell tower fan to buy. In these Honeywell Tower Fan Reviews, we will compare three different fans.
Recently, a friend of mine was raving about how happy she is with her new fan. It's made by Honeywell and she really swears by the quality.
I've seen some very positive Honeywell tower fan reviews so I wanted to see what the fuss was about and share my research about the brand and the range. Are Honeywell particularly special or was my friend just used to rubbish, off-brand fans with no power?
We explore the quality they offer here.
Comparison Table
Honeywell HYF048 Fresh Breeze Tower Fan with Remote Control and Programmable Thermostat, Timer...
Honeywell Chillout 2-Speed Personal Fan
Honeywell HYF023W Comfort Control Tower Fan, Wide Area Cooling, White
Presenting the Honeywell Company
I knew that the Honeywell brand was pretty big, but I was actually shocked by the size and history!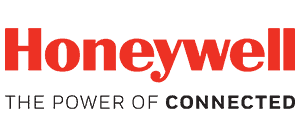 Image via honeywell.com
They started in 1906, over a century ago, by manufacturing a mercury seal generator.
This company has grown to a huge level, with over $40 billion in yearly revenue being generated! They are now a Fortune 100 company due to the huge level of success they have.
The huge success of Honeywell comes from the fact that it manufactures such an incredible number of products.
Fans are just one part of their "Honeywell Home" range, but they manufacture everything from generators to security systems and even products which are used commercially in aircraft!
Their company motto is "building a smarter, safer, and more sustainable world".
Their huge range of products doesn't mean that they don't dedicate plenty of time and effort to the manufacture of fans.
They have dozens of different types of fans in their range from cheap and portable options to quality, energy-efficient tower fans such as those we're discussing in this article.
Honeywell operates under the name "Honeywell International Inc." and it was technically bought out in 1999. AlliedSignal bought the group. However, due to Honeywell having a more recognized commercial name, they kept the branding the same.
The brand's headquarters are at Morris Plains in Morris County, New Jersey, where they moved in 2015, to an incredible 475,000 square-foot building. It covers over 40 acres of land.
Presenting The Product Line
Among the huge array of Honeywell products are fans, and four current models of tower fans which are available from the brand and numerous retailers around the US (and the rest of the world).
Their tower fans are designed to be free standing (unlike a desk fan) and to be efficient, promising to be able to cool a whole room and even one of moderate size. Many of their fans give the added bonuses of being able to rotate to increase the spread of cool air.
Which of the options you should choose depends on the type of space you will be using the fan within, but Honeywell has something for everyone.
The fans are also relatively well priced, especially when compared to other brands such as Dyson. In fact, some of the cheaper Honeywell Tower fans are smaller price compared to other cooling options such as bladeless fans, which do a very similar job.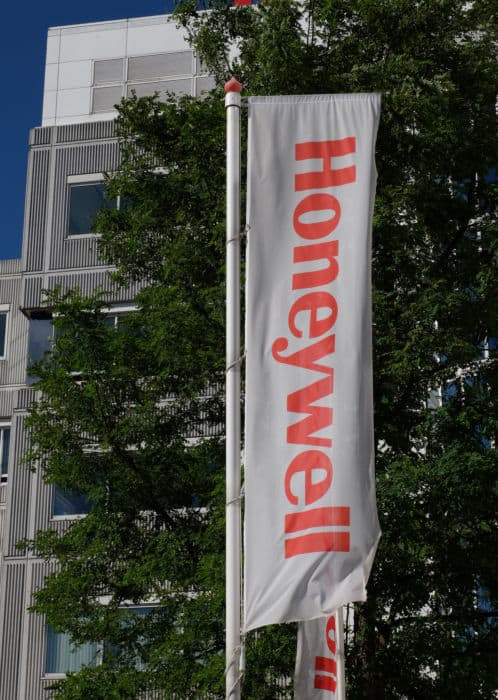 Honeywell Tower Fan Features
The Honeywell Tower fans look pretty similar at first glance. You wouldn't necessarily think they were different products.
However, they all have their own selling points.
Some of the fans, such as the Honeywell HY-280 QuietSet, have more of a focus on keeping the volume low for spaces where no interruptions are welcome.
The ​Honeywell Fresh Breeze Tower Fan​ has more of an impact on air quality and includes an Ionizer to make the air purer and of better quality
Features which are designed to help the quality of the air are very welcome for most of us, but especially for those who suffer from allergies.
Some Honeywell fans come with filters for both dust and pollen, which can help people who suffer from hay fever or are disturbed by pet hairs. Otherwise, pet hairs can get spread around by fans which can even worsen any allergies.
Health.com have listed ignoring methods of air purification as one of the biggest mistakes you can make if you have allergies in this guide.
The fans are reliable and can give you a lot of control over the temperature, something not every fan can offer. For instance, the HY-280 QuietSet gives eight different speed controls, which also impact the noise levels so you can make it quieter if you need to.
For a rough idea of the noise within the Honeywell range, this comparison video can show you what to expect if you purchase one of their tower fans:
​The top tower fans in their range (all except for the ​Honeywell HYF023W Comfort Control Tower Fan) have thermostats to keep even closer control over the temperature in the room. These have a digital display.
All of the Honeywell tower fans have some really wonderful features to offer their users including remote control operation, multiple speed settings and carry handles. All of these functions are very useful no matter what you need from the fan.
Other high tech features such as automatic shutoffs which can be controlled so that the fan goes off after a certain period of time. This is great if you're likely to fall asleep with your fan on and wake up freezing cold.
None of the products in the Honeywell range come totally assembled.
They are not shipped to you looking like they are in the product photos, however, the assembly is pretty minimal so shouldn't cause an issue. The instructions are also clear.
Presenting Our Choice of Tower Fans
Wondering which Honeywell tower fan to buy?
Guess no more!
In this post, we will compare three different Honeywell tower fans and find out which one is the best.
When comparing different fans, we look at their price, quality of the construction as well as special features a fan may offer.
Sometimes, a combination of price-quality over-weights extra functionality as, for example, air ionizer.
In the end, it's you who makes the choice. Our main goal here is to give you the most important and precise information that should help you to make the choice.
Honeywell Fresh Breeze Tower Fan
The model ​HYF048 is also known as Fresh Breeze Honeywell Tower Fan, and it comes with an ​optional oscillation.
​It also has a programmable thermostat and a remote control with a built-in flashlight. The fan has three speeds and a timer that can be programmed for a period from 1 hour to 12 hours to shut-off.
Features
40.2" tall
Weight: 13.1 pounds
LCD display
Programmable thermostat
Infrared remote control with flashlight
Electronic timer for automatic shutdown
Tilted head for directional cooling
Ionizer
Washable dust/pollen filter
Oscillation switch
3 cooling speeds
Comes un-assembled
Pros
​Breeze mode to simulate outdoor wind
Turn on/off at a preset temperature
Ionizer makes the air feel fresh
Blows a lot of air
Oscillates in a wider angle comparing to some other tower fans
Quite compact
Remote control has a flashlight
Cons
​Remote control works only if pointing from certain position
Harder to assembled than other models
​Conclusion
This is a good tower fan for someone who is looking for air filtering, for example, smokers or the ones who suffer from allergies. The filter is easy to wash and re-install. No additional filters needed.
The fan can be controlled remotely, which is useful when you are running on a thread mill or doing other remote activities and cannot come close to the fan to adjust it. It will do a great work to keep you cool while you are exercising.
The remote has a built-in flashlight, which is a nice feature to have. The oscillation feature helps to deliver breeze to different corners of the room.
The temperature control behaves like a thermostat. Once the room is cooled down to the set temperature, the fan automatically shuts down. Once the room warms up again, the fan turns on automatically. This offers a great deal of flexibility, and it is very convenient throughout the day when the room temperature fluctuates during the different parts of the day.
One of the downsides is that it comes un-assembled, and you might find it a little bit difficult to assemble.
CLICK HERE TO CHECK IT OUT ON amazon​
Honeywell QuietSet Whole Room Tower Fan-Black, HYF290B
This Honeywell tower fan is an 8-speed unit that is 2.5 inches shorter comparing to the HY-048BP model. It comes with optional oscillation and breeze mode. The fan has a remote control. In addition, it also has a programmable thermostat and a carry handle. The fan time can be programmed to shut off automatically after a period from 1 hour to 8 hours.
Features
39" tall
Weight: 10 pounds
8 speeds
8 levels of quiet control
Oscillation & Breeze setting
Touch button LED display
Remote control
Carry handle
1 – 8-hour auto shut-off timer
Digital thermostat
Additional plug fuses
Comes un-assembled
Pros
​​Oscillating switch
Very quiet, especially on the lower speed settings
"White noise" noise setting
8 speeds instead of standard 3 speeds
Automatically turns on/off according to the thermostat settings
Thermostat shows the current temperature in the room
Timer to auto shut-off (1-8 hours)
Has a carry handle
Easier to assembled comparing to the other models
Cons
​LED control panel might be too bright at night
Base is a bit flimsy
Fuse in the plug can blow quickly
​Conclusion
This is a great fan unit that is about slightly shorter than the HY-048BP model.
It has eight speeds, and this is more than standard three speeds other fans have. 8-speed settings fit all needs. The slower speeds produce very little noise and are perfect for using at night. The oscillating mode gently blows the air in different directions.
The blue light on the top of the fan seems to be brighter than on the other models and may be disturbing at night. At the same time, the light can be used as a substitute for a small nightlight. You can use a folded napkin or clothes to block the light.
The timer can be programmed to shut the fan off after a period of 1 hour to 8 hours with 1-hour step. On top of that the thermostat can shut it down once the temperature drops to the programmed settings. In addition, the thermostat shows the current temperature in the room.
The remote control makes it easy to adjust speed and turn on and off the swirl from across the room. The fuse in the plug may blow quickly, but it can be replaced with another fuse that comes with the package. This fan unit comes un-assembled, but it is fairly easy to assemble comparing to the HY-048BP model.
CLICK HERE TO CHECK IT OUT ON amazon
Honeywell HYF023W Comfort Control Tower Fan

​

This HY-023 fan unit has 3 speeds and is almost as tall as its QuietSet counterpart. It seems to be the best one among all three based on the rating and price.​
Features
38.75" tall
Weight: 8.5 pounds
3 speeds
Oscillation setting
Touch button LED display
Recessed carry handle
1 – 8 hour auto off timer
Comes partially assembled
Pros
LED screen is not as bright as in the other Honeywell tower fans
Only the base needs to be assembled
Takes less space than the other Honeywell tower fans
Lightweight
Easy to move using the built-in grip slot
Great functionality for great price
Cons
May feel a bit wobbly on its base
No remote control
No thermostat
Noisier than the other fans
​Conclusion
This Honeywell tower fan is a great combination of functionality and price.
It has a smaller footprint comparing to the other units, but it does not have a remote control The timer can be programmed to shut the fan off after a period of 1, 2, 4 or 8 hours. The oscillation mode creates a pleasant wind in the room.
This model seems to be a  bit noisier than its counterparts. It beeps when it turns off, and light sleepers may dislike it. It comes almost fully assembles apart from the base, but it is fairly easy to assemble it using a screwdriver (the screws are included).
The base may wobble a bit when the fan is working, but overall the construction is pretty solid. The unit has a built-in grip slot, and thanks to its light weight the unit is easy to move around.
CLICK HERE TO CHECK IT OUT ON amazon
Verdict
Despite the fact that all models are made by the same manufacturer, they have quite significant differences.
First Choice
If you are looking for a good combination of price and quality and do not need fancy features, you should definitely go with the Honeywell Comfort Control tower fan.
This model has the highest rating on Amazon comparing to the other two.
Keep in mind this fan does not have a remote control and sounds a bit louder than the others. Also, it lacks a thermostat.
Nevertheless, the unit does a great job of cooling down the room. This is also the most compact and lightweight one.
Second choice
The Honeywell Fresh Breeze fan.
​It has such premium features as a washable filter and a remote control.
If you are looking for something more than just a tower fan, this model is for you.
The only problem the unit has is that it comes un-assembled, and it may be tricky to put it together. It is also the heaviest fan comparing to the others.
Third Choice
If you do not need extra perks, but you still like the convenience of having a remote control, you should go with the Honeywell QuietSet unit.
​It is powerful, and the built-in thermostat brings in an additional level of control.
This is the quietest fan among all three. It has 8 settings of speed, which makes it stand out.
Last update on 2023-02-02 at 17:40 / Affiliate links / Images from Amazon Product Advertising API