In this thorough Lasko window fan review, we will look at at their window fans. We give you the best tips, advice, pros and cons so you can make an educated decision before purchasing.
Lasko is a very popular brand for fans and they manufacture many different types of fans, to suit different needs.
Many of my friends are now buying these window fans and I've been noticing the great airflow they create in their homes. It got me interested in this type of fan and so I decided to do some research and provide as much information as possible on the brand and their products. I'm glad to be writing here about the merits, as well as the pros and cons of Lasko window fans.
Comparison Table
Lasko Electric Reverse Window Fan W16900, 16 in, 16900
Lasko 2137 Twin Window Fan, 21.8 x 4.5 x 10.5 inches, White
Lasko Twin Electric Reverse Window Fan, EA
The Space Saving Lasko Window Fans
Lasko window fans are designed, you guessed it, to fit in the window of your home and are intended to cool by either drawing cooler outdoor air in or pulling warmer indoor air out.
Naturally, to use a Lasko window fan, you need a room where there is already a window in place, so if you are looking for a fan for a windowless room, these may not be the fans for you.
Think about the placement of your windows and whether drawing air from outside is likely to create a cooler space. If you don't have many windows, or your windows are small, it might be worth looking at a different cooling option or combining a window fan with a tower fan.
Check this article from bobvila.com, which shows how to get the most out of your window fan.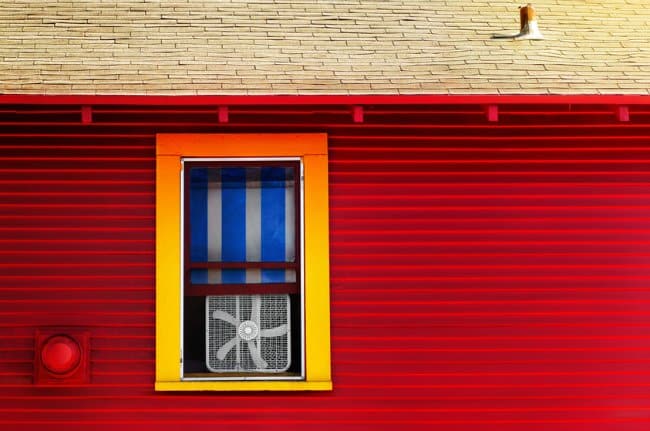 Image credit: bobvila.com
Also, consider whether you often find yourself needing to remove smells or humidity from the room.
Lasko window fans can be good for these issues, too.
If you're needing a simple solution for an extraction fan in the kitchen, a Lasko window fan is often an effective option.
Before buying, consider whether you need a single or double fan.
Naturally, double fans provide more power and coverage, whereas a single fan is better for small spaces. Lasko makes both single and double window fans and the dimensions of their double fans are obviously greater, so make sure you have the space for a double fan, if this is your preference.
Lasko window fans come with everything you need to install them in your window. They can be a good option if you're looking to save some space and can mean you don't have to buy an alternative type of fan, such as a tower fan.
Lasko Brand
We've written about the Lasko brand, their history, and their offerings before, here on our site.
Head over to check out our tower fan reviews, featuring top-rated products made by Lasko.

Lasko Window Fans: 5 things you need to know
All Lasko window fans offer the option to choose between multiple speeds. This is something not all window fans can do and many simply have an 'on' and 'off' switch.
Multiple speeds let you set the fan to your own preference and current environment. On hotter days, you can set the fan to a higher setting. Some Lasko fans have two settings, while others have three.

Image credit: lasko.com
Lasko window fans are also all adjustable, to different extents.
Side panels can be altered to fit the window, usually in a range of 22 to 35 inches across. This means that as long as your window is in this size range, there is a Lasko window fan that will fit it.
Installation is pretty simple and straightforward and there are no complicated alterations you need to make to your windows. Not all window fans have high-quality, robust extenders, so take this into account, especially if you live somewhere with high winds.
Many of the window fans in the Lasko range also have reversible technology, allowing you to choose whether the fan works by extracting air from the room to create better airflow or by drawing in cooler air from outside. Your choice here may depend on the time of day or season, but it's great to have the option.
Lasko window fan are relatively quiet, especially on the lower speed. Even on the high speed it certainly isn't as noisy as some other types of fans. They are quite powerful, have simple controls and adjustable sides.
In this Lasko window fan review, you will get a comprehensive comparison of features between various Lasko window fans.
All of these fan units have their own advantages as well as disadvantages. We will compare their features, pros, and cons to see which fan is the most impressive one.
Lasko 16″ Electrically Reversible Window Fan with Storm Guard
The Lasko 16″ reversible window fan an adjustable window fan which has been approved by the ETL (Electrical Texting Laboratory).
This unit is a durable machine and designed in such a way that it can fit in windows of various sizes ranging from 26. 5″ to 34. 5″ width and 22″  height. Although this unit is a giant when compared to other fans but noise production of this model is minimal.
The Lasko 16″ window fan is an electrically reversible window fan, which enables it to be used for either air flow or exhaust purpose.
Features
Dimensions 26.5 x 34.5 x 22 inches
14.4 pounds weight
Three speed settings fan
Built-in side Storm Guard panels for custom fit
Capacity to fit in windows of 26.5 to 34.5 inches width and at least 22.5 inches height
Windows can be closed from behind when fan is not in use
Reversible air flow technology
Pros
Quiet operation
Capability of custom fitting
Durable product
High powered fan
Can work as exhaust fan or as intake fan
Easy to clean
To prevent bugs or dust, windows can be closed from back when fan is off
Cons
Large size requires a lot more space than usual
No thermostat
Cannot direct air flow due to immovable grills
Cannot be used on the floor
Conclusion
This large size Lasko window fan is not the Rolls Royce of fans but it is an acceptable fan which comes at an affordable price. Less noise production and good air movement are some key features of this model.
Usually you won't be able to open and close your windows, like you would normally, after the installation of a window fan, but this unit is specially designed to fit in the windows without forcing you to keep them open.
This means that you can close your windows whenever you're not using the fan to keep the bugs out.
Another great thing about this fan is its reversible technology which lets you choose between exhaust or air flow options for your fan. This makes this product flexible enough to be used in kitchen as well as in bedrooms. Also, its speed control settings (Low, medium and high) lets you adjust its speed as per your requirements.
When we take a look on other side of the picture, this model has some noticeable flaws too. Absence of thermostat and immovable grills, to direct air towards a particular direction, are proven to be a major issue for many customers. But overall it's a good choice for people having spacious rooms but limited financial resources.
CLICK HERE TO CHECK IT OUT ON amazon
Lasko 2137 Twin Window Fan
This Lasko twin window fan is a compact two speed fan.
Along with the conventional installation in the window, it can be used on the floor as well, thanks to snap-on feet, which allow it to stand on ground or any other surface. Also adjustable extender screen makes it a perfect fit for windows of 22 to 34 inches of size. Both of its fan operate in the same direction.
It's less weight and small size not only makes it portable but it also is really quiet when compared to regular fans.
Features
21.8 x 4.5 x 10.5 dimensions ( inches)
Shipping weight 5.9 pounds
Small sized fan
Noise is minimal
Two speed control settings
Paddle of blades are of about 6 inches
Can be applied in a window or placed on a table
Adjustable in 22 to 34 inches wide windows
Pros
Small size
Operate at two speeds
Twin fans for extra airflow
Affordable price
Can be used as a window fan or a table fan
Produce less noise
Built-in adjustable extenders
Can be adjusted according to window size (22 to 34 inches)
Cons
No thermostat control
No reverse technology (fans are one directional unless you flip the whole unit)
Twin fans are dependent
Conclusion
A dual window fan, manufactured by Lasko, is a mini pack with wide range of functions.
Lasko twin window fan, 2137, is a two speed fan which can operate at either low or high speed. This is designed in such a way that it can be used as a window fan as well as a table fan.
Although this model consists of two fans but they manage to keep the power of this fan to a satisfying level. Even with its small size, it's capable of delivering powerful functionality for its users. Also, it's extremely efficient at keeping the noise generation at minimum. When one chooses to install it as a window fan it still is flexible enough to be adjusted in different size of windows ranging from 22 to 34 inches.
There are few cons of this specific model as well. It is a one direction fan, which means that to change its function form intake to exhaust, one has to remove it, flip it and then reinstall it again.
Lack of thermostat control is also a hindrance in its use for people who desire to have an automated fan which can automatically be adjusted according to temperature change. These shortcomings result in sufficient decrease in its popularity among customers but it's still a reasonable option for customers who need a one directional powerful small fan at cheap rates.
CLICK HERE TO CHECK IT OUT ON amazon
Lasko 2138 8-Inch Twin Window Fan
This dual window fan surely is an impressive product when it comes to features and advantages when compared to others. It deserves to be on our Lasko Window Fan Review list!
Its appropriate size which can be further adjusted for windows of size 25-35 inches when combined with its thermostat control make it a distinct product of Lasko manufacturers. Two speed control settings along with the independently working fans made it a real eye catcher.
With the help of reversible fan technology, living rooms or kitchens can be kept cool and smoke free. Its specially designed feet lets it adjust on flat surfaces as well.
Features
25 x 5.2 x 12 inches
7.1 pounds weight
2 speed fan (low and high)
Extendable screen to fit in different dimensioned windows (25 to 35 inches wide)
Electrically reversible fans
Can be used as table fan due to snap-on feet
Thermostat control
Fans can work independently
Pros
Quiet operation
Two speed settings (low or high) according to requirement
Enhanced air flow due to twin fans
Reversible fan technology
Both fans can work as exhaust or in flow or exchange due to independent motor
Snap-on feet allow it to be used as a table fan
Built-in thermostat
Cons
Cannot close the window when fan is not in use resulting in dust and insects path of entry
Fixed vents prevents airflow from
Accordion extenders no well built
Conclusion
This product of Lasko Company is excellent in both efficiency and durability.
This model is equipped with many technologies such as thermostat control, airflow reverse technology and independently controlled fan system that makes it a beast in summer seasons.
Thermostat control helps in adjustment of speed of the fan in accordance to temperature. Its three speed settings can be adjusted to suit the user's requirements. Ability of fans to work independently allows the use of the same dual window fan for exhaust, intake or exchange at the same time. It is an adjustable window fan which can be adjusted according to the size of the window (ranging from 25 to 35 inches).
Extra advantage of this fan is that it can be used as a table fan along with the conventional window fan use.
This Lasko twin window fan has some flaws that should be kept in mind before going for this fan unit.
Fixed vents restrict the choice to direct airflow in a particular direction. Also, you cannot close the window or its grills when you're not using the fan. This makes it really difficult to keep the bugs out especially in winter season. Its accordion extenders can be troublesome as well because of their poor design. But these flaws can easily be ignored considering the fact that it's available at a reasonable price.
CLICK HERE TO CHECK IT OUT ON amazon
So, Which Fan Is The Best? Verdict
In this Lasko window fan review, we took a look at three different window fans: one one-motor fan and two twin ones.
Among all of these models, the Lasko 16″ Electrically Reversible Window Fan is the first on the list thanks to its reversible fan technology.
It is a large triple speed fan capable of delivering powerful airflow. As already mentioned, it is an electrically reversible fan which means it has the ability to work as an exhaust and it can easily be used for airflow as well. Surprisingly, its large size does not result in excessive noise generation.Lack of thermostat and fixed vents are also points of concern for customers who want to use it in hot regions. Lack of snap-on feet limits the use of fan only as a window fan.
Lasko 2138 8-Inch twin window fan is at second spot. This dual window fan is a real gem for customers who want to buy an efficient fan at a very reasonable price.
This is basically a two speed compact space saving ETL (Electrical Testing Laboratories) approved fan. It has reversible fan technology, which enhance its productivity. A striking feature of this fan is that it can easily be set on flat surfaces as well, credit goes to its snap-on feet. Built-in thermostat is also a great addition in its long list of functionality which definitely increases its worth. This is an adjustable window fan, which can be fixed in 25 to 35 inches wide space thanks to its extender screen.Few shortcomings of this electrically reversible twin window fan include inability to close windows when fan is not in use. Immovable grills are also a problem in directing air up, down or in the middle.
Lasko 2137 twin window fan is at third position. It is a two speed (high and low) small fan with reasonable price tag.
This fan unit is also approved by ETL (Electrical Testing Laboratories). It has snap-on foot due to which it can easily be used as a floor fan as well. It's an adjustable window fan which can be adjusted in 22 to 34 inches wide windows because of extender screen.It is a one directional fan which is a major drawback of this fan. Other cons of this product include lack of thermostat and dependent fans.
So we have listed all the features of three Lasko window fans and compared them in terms of their functionality. Although all of them are amazing at what they are designed for, but Lasko 2138 8-Inch Electrically Reversible Twin Window Fan is the one that offers the most features when compared to others.
We hope you enjoyed reading our Lasko window fan review.
Let us know your thoughts in the comments!
Featured image and Pinterest image via flickr.com/andrewmalone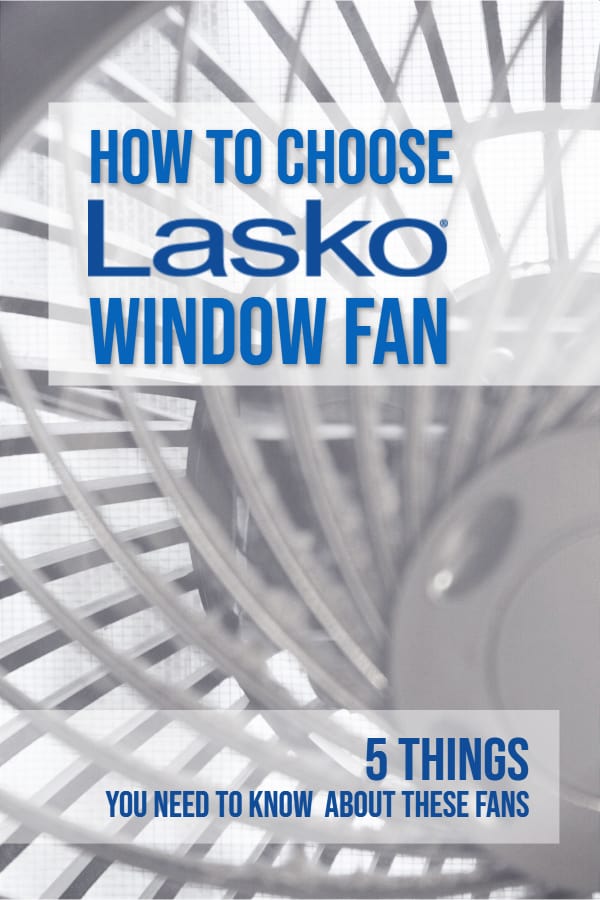 Last update on 2023-02-02 at 17:40 / Affiliate links / Images from Amazon Product Advertising API