Levoit Core P300 Air Purifier with True HEPA Filter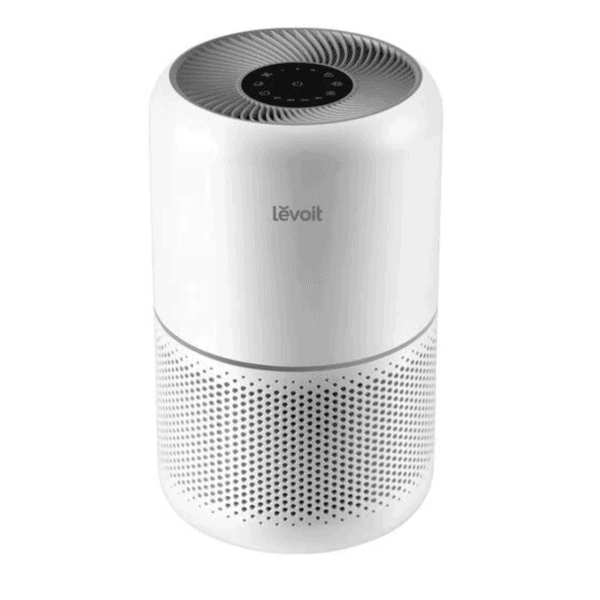 This Levoit Core 300 is one of the most popular air purifiers on the market, so why is it so popular? Does it do what it says? Here we review the Levoit Air Purifier Core 300 and go through the features, pro's, con's and overall rating to see how good or bad it really is.
Levoit True Hepa Air Purifier Removes 99.97% of Dust, Smoke, Mold, Pollen & Allergens
Levoit engineered this air purifier with high quality material using a durable and long lasting motor. There are holes 360 degrees around the outer casing pulling air in from all directions and blowing purified air out through the top vent. There are 3 filters including the True Hepa which removes 99.97% of dust, smoke, mold, pollen & allergens. Check out this video that explains how the Levoit Core P300 Air Purifier works.
Preview
Best Seller
Title
Proton Pure - Portable Proton Pure Air Purifier with True HEPA Air Filtration Technology and Carbon...
LEVOIT Air Purifier for Home Allergies Pets Hair in Bedroom, H13 True HEPA Filter, 24db Filtration...
Preview
Title
Proton Pure - Portable Proton Pure Air Purifier with True HEPA Air Filtration Technology and Carbon...
The Levoit Core P300 is designed for smaller sized rooms like bedrooms, a study or any like sized room. The compact size of the unit makes it an easy accessory to fit anywhere in a room without getting in the way while still looking very stylish.
Main Features
Suitable for standard sized rooms between 100-219 ft2
Available in white & black
Dimensions – 87 x 7.87 x 14.17 inches
Weight – 8.73 Pounds
45 Watt
Digital display
360 degree air intake
3 fan speeds
A timer with 2, 4, 6 & 8 hours intervals
H13 True HEPA Filter works alongside the Activated Carbon Filter
Multiple extra filter choices – Toxin Absorber Filter (specializes for smoke and VOCs) and a Pet Allergy Filter suited for pet owners.
FCC certified, ETL listed & CA PROP 65 certified
Ozone Free

Pros
Easy functions
Sleep mode – 24db
Multiple filter choices
Display light can be turned off for sleeping
Decent price
Affordable replacement filters
Cons
On normal settings, the unit is a little loud
Units can have a burning plastic smell when operating when new, but smell disappears over time.
Small design means you need multiple units for a whole house.
Struggles to purify smoke and removing food smells

Overall
The Levoit Core P300 Air Purifier is well built and the motor will last the test of time. The unit is affordable and the replacement filters are too. The plastic smell that is emitted from the unit is common and usually lasts a couple days before disappearing. If this is a concern, perhaps another brand would suit, but it doesn't seem to be a concern from the company themselves. Also if you are looking to purify bad smells and smoke, it may not do the job as well as you may like. In saying that, overall the unit does do a pretty good job for small-medium sized rooms.
For more information on how air purifiers work, see our article here.
At Whatfans.com we like to make sure we give honest reviews, please comment below if you like our review.
The Overall Rating is 4.7 Stars
Check Out WhatFans Other Air Purifier Reviews below –
Last update on 2021-08-31 at 19:48 / Affiliate links / Images from Amazon Product Advertising API