Looking for a top box fan? Here we will help you chose a great fan model. Have you seen your friends using this type of fan and wonder if they can help keep your home cool, odour free while being affordable and efficient?
In spite of their simple design, box fans can be effective and offer good value for money. In this guide, we've explored their benefits and also rounded up the best box fan reviews, to save you time and money.
Here's a List of the Best Selling Box Fans This Year!
What is a Box Fan?
As you might have guessed, box fans are fans that are in an enclosure (hence the name). Their typical design includes a fan within a plastic casing and a lattice plastic cover to protect you from the fan blades.
Box fans are often square in shape and a 20-inch width is pretty common, but they can be in other shapes and sizes.
These types of fans are simple and portable.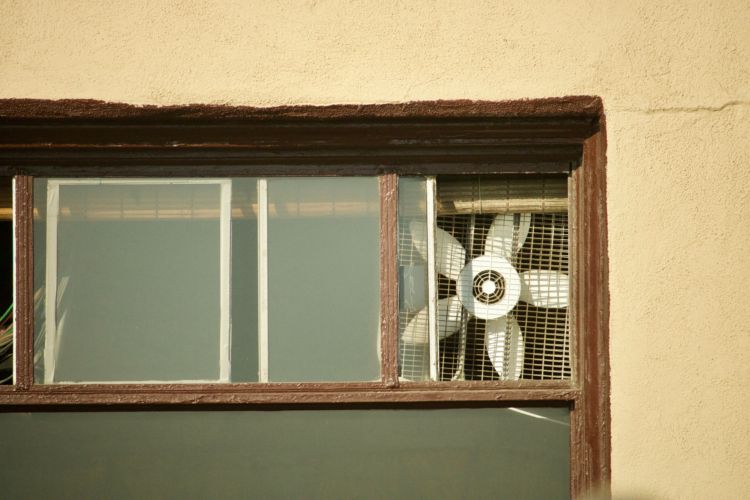 Who Are Box Fans Best For?
Box fans are great, but not always the optimal choice for a fan – it really depends on your needs. These fans are very good for those with relatively simple requirements. If you want a fan with a lot of extra features, such as rotation and remote control, a box fan may not be the solution for you.
Box fans can be very good for people on a budget. They're not the most expensive type of fan, in fact, they are relatively affordable. If your needs from a fan are pretty basic, box fans can fit the bill without breaking the bank.
Box fans also tend to be very small, so they're good for people lacking in space. For instance, if you need a fan for a small kitchen and don't have the space for a tower fan or bigger AC, box fans could be the answer.
This type of fan also tends to be very small and portable, meaning you can easily move it from room to room, or even to a different area of the room you're in.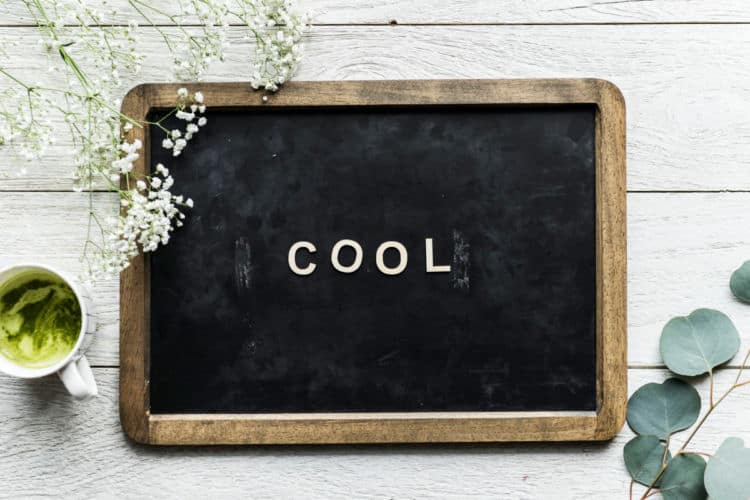 Use a Box Fan in a Window
Box fans and window fans are separate things. I've previously reviewed window fans on the site, but these types of fans are specifically designed to fit into a window frame. They can take some installation and don't have the benefit of portability, as they are attached to the frame. Some also see window fans as a security risk.
A box fan, such as the top options in our box fan reviews below, allows you to use it in the window if you so wish. This can be really effective and can maximize airflow and, therefore, cooling, as well as draw out odors from your home, if this is what you need your fan to do.
The video guide below is a DIY fix of how to install a box fan in a window. But, you don't have to do it in such a permanent way and even just placing your fan by an open window will make it more effective.
Due to the way box fans work and the impact they have upon airflow, they can work in a couple of different ways in windows. They can either draw the cold air in from outdoors or pull the hot air from indoors outside, depending on which way they are facing.
If you're installing a box fan in your window, you should consider a few other things:
Where the buttons and controls are located on the unit.
Where the power supply connects to the fan.
Whether it is designed to be weatherproof and stand up to the rigors of being in the window all the time.
Because it is very popular to use these type of fans in a window, many manufacturers have focused on making them stand up to the challenges of extreme weather. You should look to buy a weatherproof fan if you plan to use it in this way.
Are Box Fans Cheap and Flimsy?
If you see an affordable product it can be easy to assume it's cheaply made.
Box fans aren't expensive and the truth is that a lot of them are manufactured in China and are made very cheaply. This is fine, as long as you are careful about which one you buy. There are some dud products on the market, prone to breaking and not well made.
This is why box fan reviews are so useful. You can make sure that by following our recommendations, you will end up with a product that is high in quality and won't break after a couple of months.
You should also check the warranty information, as this is your protection as a consumer.
Important Features and Buying Considerations
So, when buying a box fan, what features should you be on the lookout for?
These key features below should all be considered, before purchasing:
Speed settings. The speed of a fan correlates to how much air it is shifting and, therefore, how much cooling impact it will have. If you just need to drop the temperature a small amount to make it comfortable, a lower speed is fine, but having a few speeds to choose from increases the chance of getting the temperature perfect.
Energy consumption. You don't want a model which uses a huge amount of energy. This is bad for the planet and bad for your bank balance. Many box fans run economically and a lot of our reviews discuss how much they cost to run (on average).
Assembly. You may have to put your fan together. If you're not the best at DIY, then going for an option which doesn't need assembly will help you a lot.
What is the quietest box fan? Most box fans are not loud, most fans produce some sort of white noise. This isn't a criticism! Some people love white noise and it can be beneficial to your sleep.
Portability. Is the fan you're looking at easily portable? Box fans are usually portable, but extra features, such as carry handles and longer power cords, can make them especially easy to move.
Warranty and reliability. You should look for a good level of reliability when buying products for your home. Be careful to read the warranty info and ensure this level of reliability is on offer. A one or even two-year warranty may be available to help protect your buy.
Weather resistance. This is especially important to look for if you will be using your fan in the window, as many people tend to do. Make sure a bit of rain or wind won't break the unit.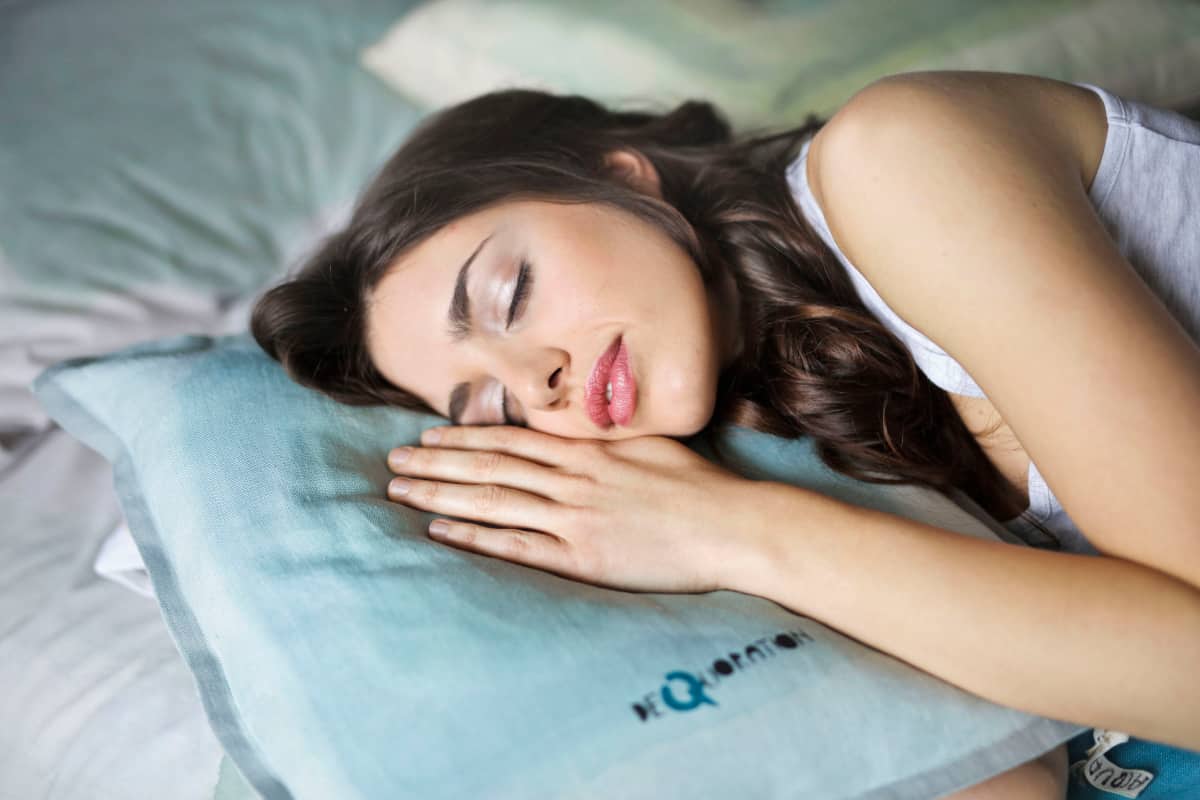 Benefits of Box Fans
What are the benefits of this sort of fan? And why would you choose a box fan over another type of fan?
Price
As already briefly mentioned, box fans are pretty affordable. Many other types of fans, especially bladeless fans, can set you back a large amount of money, but box fans provide a more affordable alternative.
Cheaper fans can be appealing if you don't need all the bells and whistles of a Dyson bladeless fan or even a tower or pedestal fan. Also, if your fan doesn't get used that often, you probably don't want to spend a fortune on buying it.
Filtration
Some box fans come with built-in filters, but this is not that common. There are DIY ways to create a filter, or you can attach filters separately. The fact that you can use them to draw air out of your room means they can be very effective at filtration.
Creating Natural Air Flow
This is one of the big benefits of box fans and is also a plus point of window fans. A box fan can be set up to draw air in or out of a room. This means that you create natural air flow without the use of refrigerants or chemicals. The ability to control air flow like this can also mean it is easy to get rid of nasty smells if you are looking to do so.
Box fans can also be used to create cross-ventilation, as shown in this guide. This is a great way to enhance the cooling abilities of your fan and make it very effective. It is hard to create cross-ventilation in a one-window room. With these fans, it can be done.
Efficiency
Fans have a lot of variation in terms of how much energy they use per hour and some box fans are more efficient than others.
Generally speaking, box fans are some of the most efficient types of fan that you can buy. Their blades aren't huge and they don't need mass amounts of power to run. Of course, power consumption is impacted by the speed setting.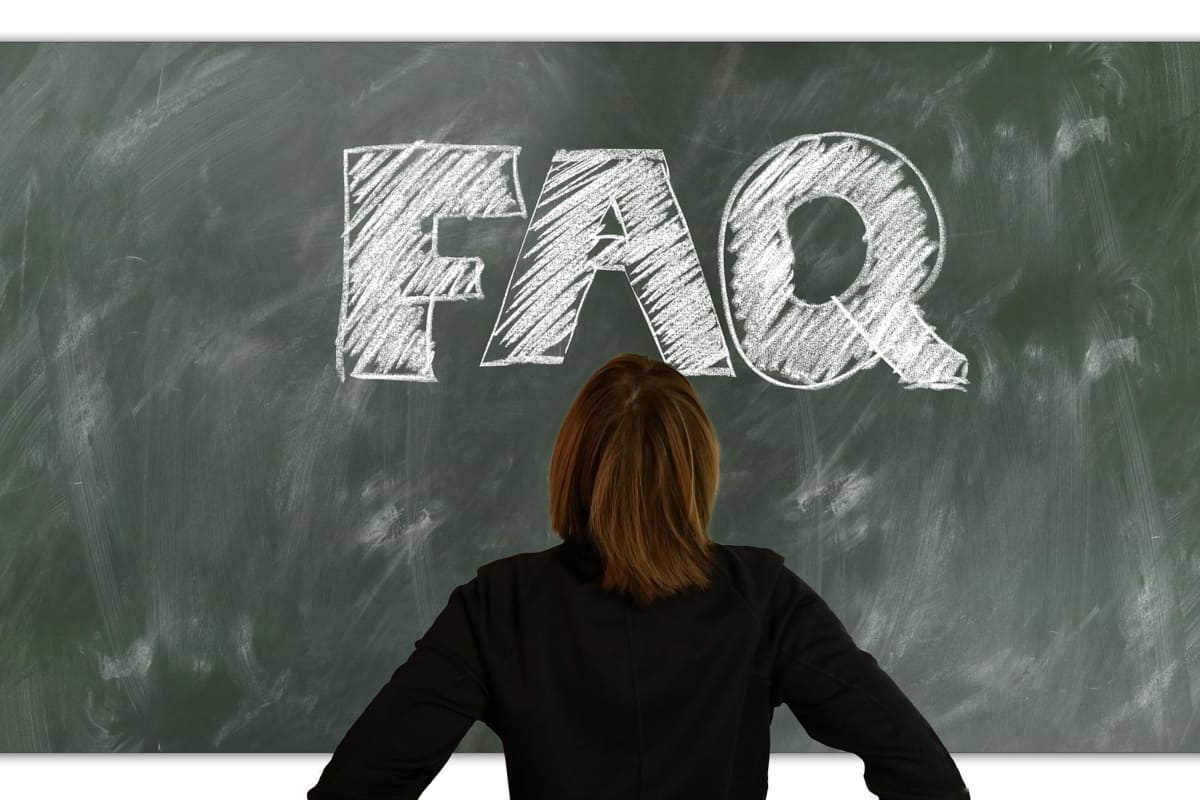 FAQs
How many watts does a box fan use and how much does one cost to operate?
This article, from money-saving site stretcher.com, claims that "the typical box fan is rated at 200 watts. So if a KW costs 12 cents per hour, the fan would cost 20% of that or 2.4 cents per hour". Naturally, there is room for variation here and some box fans use more or less than 200 watts. 100-300 is a normal range.
Some box fans, such as the Lasko 20″ Weather-Shield Performance Box Fan reviewed below, can be even more cost-effective than this, as Lasko claims they can run at under 2 cents per hour.
Not only is this vastly cheaper than some of the other fans on the market, but it can also be much cheaper than the cost of running an air conditioner.
Are box fans dangerous?
There is little denying that the absolute safest fans you can buy do not have blades, but since they are protected by a casing, box fans don't tend to be dangerous. As long as you take the same precautions as you would with any other electrical product, you should not have to worry about your safety or that of family or pets.
Does a box fan have to be mounted in a window?
No, a lot of people use them in this way, as we have discussed, but they certainly don't have to be mounted, even if you plan to use them primarily within a window. Putting your box fan on a windowsill is enough, but make sure it is stable.
How can I clean my box fan?
First, ensure your box fan is unplugged!
Grills can be removed, usually with a couple of screws. Get rid of any dust and wipe both the grills and the fan blades. Don't use too much liquid, as this can get in the motor and damage the fan. Once you've wiped everything thoroughly, you can reattach the grills.
Check out more info on how to clean a Lasko box fan in this article.
Can I use a filter with a box fan?
Most box fans are compatible with some HEPA filters, which you can purchase online or from hardware stores. You can also take a DIY approach, if you wish. See below.
Product Reviews
Lasko 20″ Weather-Shield Performance Box Fan
Lasko is one of the biggest manufacturers of affordable fans, including box fans. The Weather-Shield is a great option for those looking a reliable box fan. It is efficient and does a good job of creating extra air flow, while still being cost effective.
Pros
Weather-Shield design means the motor can stand up to rain. Though heavy rain may be an issue, you can keep this by the window through showers with no worries.
The added Wind Ring System increases airflow and means it is up to 30% more effective, without increasing energy consumption.
Requires some assembly, but it is simple, straightforward, and doesn't need any tools. Everything needed comes in the box.
Three different speeds allows you to choose the power level you are looking for. These are advertised as quiet speeds and this is a low noise product, often featured in quiet box fan reviews.
Save-Smart technology means that this fan costs less than two cents per hour to run, making it hugely efficient.
Cons
Not as easy as some of the other fans on this list when it comes to mounting permanently, say in a window.
Hurricane Box Fan – 20 Inch Classic Series
Hurricane is another prolific manufacturer of affordable products for the home, including fans. Their 20-inch box fan is another good example of a light and portable option that is suitable for home, workshops, and greenhouses. This box fan is also a popular choice among people looking to mount their fan in a window.
Pros
Three different speed settings to allow you to set the cooling level.
Five-foot power cord allows you to move the fan around the room with some level of flexibility.
Great for air flow. On its highest setting, this box fan can remove up to 2,400 cubic feet of air per minute.
A possible box fan choice for mounting in a window, as it is quite easy to fit and you can even attach it permanently, if you wish.
Cons
This fan creates a fair amount of noise. This is neither a pro or a con really, as some people enjoy the white noise generated by a box fan. If you don't like this noise or are a light sleeper, this might not be the fan for you.
The three-speed settings feel a little too similar in speed and the lowest setting could be a little lower, ideally.
Lasko B20401 Decor Box Fan
This is the second model from Lasko to make our list. This fan has a nice, minimal design and offers some of the same features the Weather-Shield Performance Box Fan, but has a couple of extra cons and is not as durable.
Pros
Like the other top box fans in the Lasko range, this has Save-Smart technology and can run for less than two cents per hour.
This is a very slim and compact product, so it doesn't take up a lot of space at all. Good for windows and spaces where there isn't as much room available.
Comes fully assembled, so no awkward assembly required on your part when it is received.
Three different speed settings, which are easily controlled on the top of the unit.
Cons
Isn't weatherproof, so it can't be used in bad conditions or permanently mounted in a window.
More flimsy than the other Lasko fan. It isn't rugged and will likely not last quite as long.
Conclusion
The Lasko 20″ Weather-Shield Performance Box Fan is definitely the winner if you are looking for the best box fan on the market. It is highly efficient, as it can run for less than two cents an hour.
As well as this, it has three different speed settings to choose from, so you can alter it based on the temperature of your room or the airflow you are looking to create.
Another huge benefit of the Lasko 20″ Fan is the fact that it is weatherproof, allowing you to use it even in rain. This makes it suitable for window use and it is an all-around reliable fan, which isn't likely to be damaged early into its life.
Check Out WhatFans Other Fan Articles & Reviews below –
Featured image: thesleepjudge.com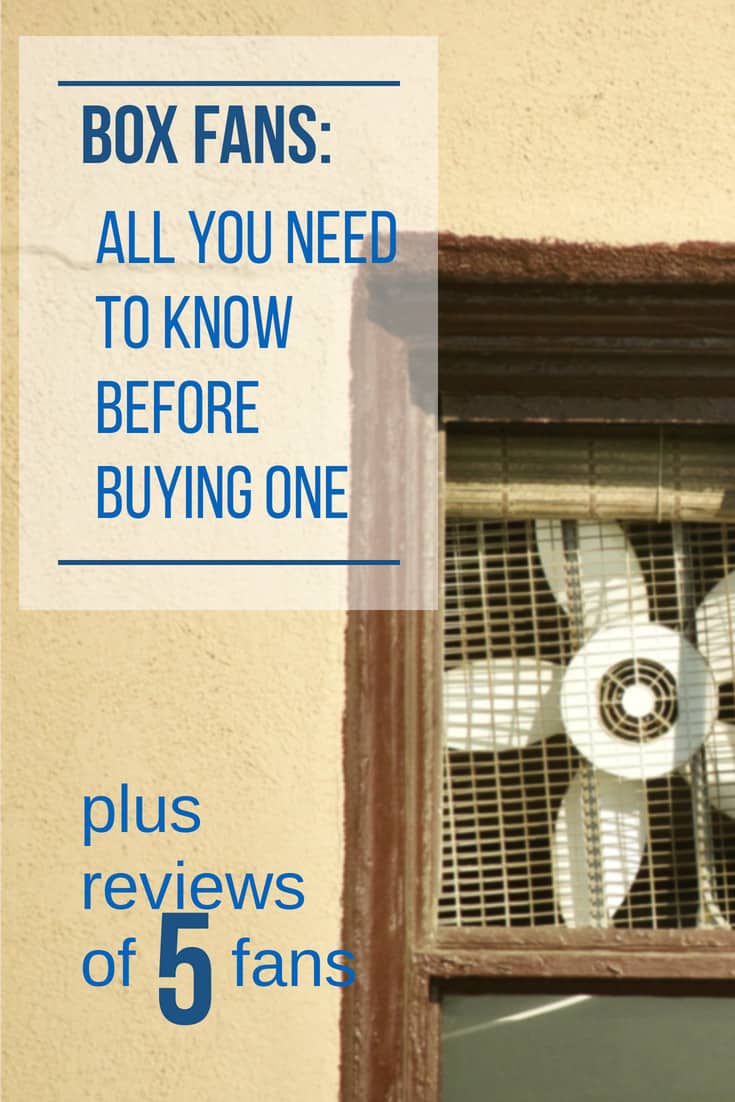 Last update on 2023-02-02 at 17:40 / Affiliate links / Images from Amazon Product Advertising API